I'll be honest in that I really have nothing to complain about. The weather in Pittsburgh is gorgeous right now, I have a new adventure on the horizon, professionally I'm challenged and enjoying my work. But despite all of my happy, I'm still a bit grumpy. It's the gruppies really. A strong case of the grump even if my sense of rationality tells me I am happy.
I'm the kind of grumpy that wishes NPR was the only human interaction I had all day. My grumpiness makes it hard to concentrate. It makes me angry that I have to see headlines about Snooki's pregnancy in every news outlet. Or that women are going gaga over a self-published erotic novel. Enough with the crap already people. Enough with the mediocre. Ttreat yo' self to some cashmere.
So in a challenge to right the bad mood that is sitting on my shoulders, I'm writing a list of 3 things out in the world that make me happy today.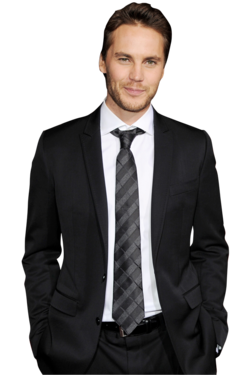 Taylor Kitsch. I still don't know what John Carter is about and I have no intention of seeing it. He's not even my regular type of man. But I just want him to be like Tim Riggins so much that it is making me pull for this actor's big success.
Andy Sandberg as Sarah Palin. Yes, Tina does it better. And Stefan made an appearance this weekend. But this was the highlight of SNL for me. I've watched it 3 times and I still crack up with Andy says "Da Bears."
Parenthood. If you ask me why I'm watching this show on Netflix, I will honestly tell you that I don't have an answer. Probably out of late-night boredom. I am not a parent, have no intention of being one anytime soon and probably have more in common with the angsty teenager than I do the adults on the show. But it's still pretty good and it is definitely making me see Dax Shepard in a new light.
So folks, 3 is a rough way to start happiness on a Monday. Feel free to add more of your own and fight the gruppies as hard as we can.