Birthdays were never a huge deal in my family. No one woke us early the morning singing "Happy Birthday" and unless you were little and having a party, the house wasn't decked out in balloons & streamers just for you. I believe birthdays should include one present from the people you love and a few cards. And my Dad (who did most of the cooking growing up) would make whatever dinner you'd request. Growing older, maybe a dinner out with friends or significant other.
But that doesn't mean I can't make up lists of fantasy birthday gifts, right?
West Wing
, the complete collection. It's on sale at
Amazon
and though I own Season 2 and 3, owning ALL of them would be my dream. I've often said that The West Wing is like porn for gals like me. Josh Lyman is my ultimate dream man, with Sam Seaborn coming in a close second. Even the grumbly Toby makes me happy and who doesn't want a President Bartlet. Weirdly geeky confession? I actually follow some "characters" of
The West Wing
on Twitter. A strange twist in fanfiction, it's often entertaining.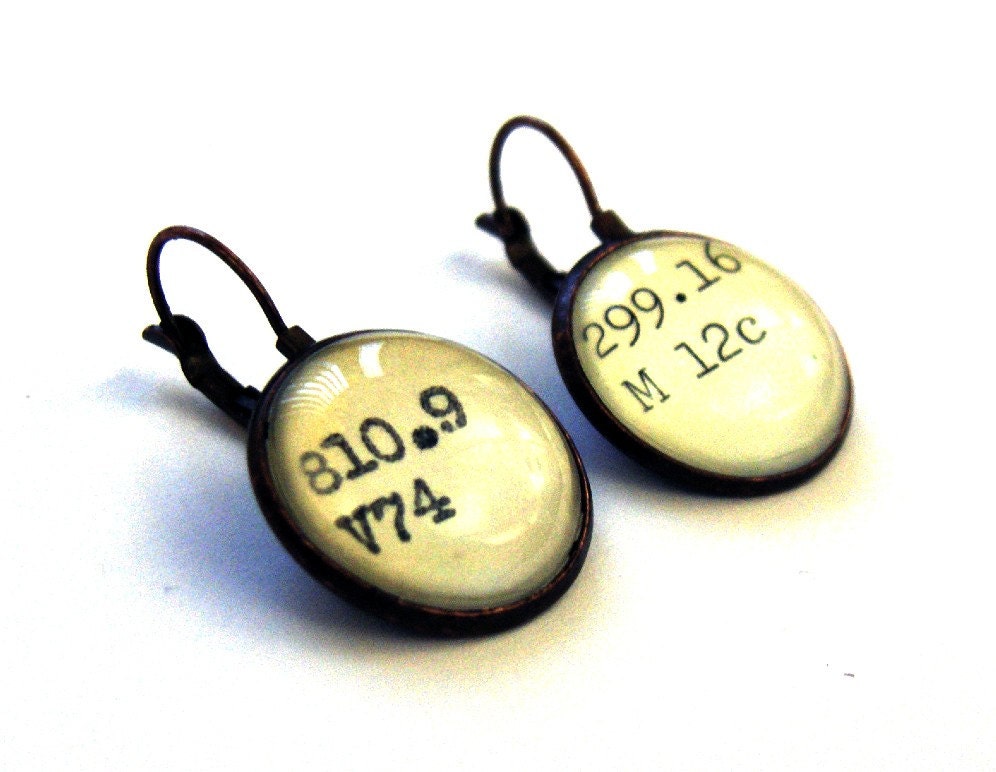 Dewey Decimal earrings. I was going to post a photo of a card catalog here. But then I remembered that I don't actually want anyone to buy one for me. I have nowhere to store a relic of the library right now and really, I want it to be a purchase I can say I made for myself. But now these
little earrings
? Yes please. I think there is a matching necklace. And I can't promise myself that my credit card won't be breaking out for these soon anyway.
I'll also accept gift cards, tea, purses, shoes, trips, etc. Things I don't want: milk, cottage cheese, video games or DVDs and probably, books.
So readers, what do you want for your birthday?